TO ORDER JUST CLICK ON THE SHOPPING CART. You can put the book in your shopping cart and change your mind latter.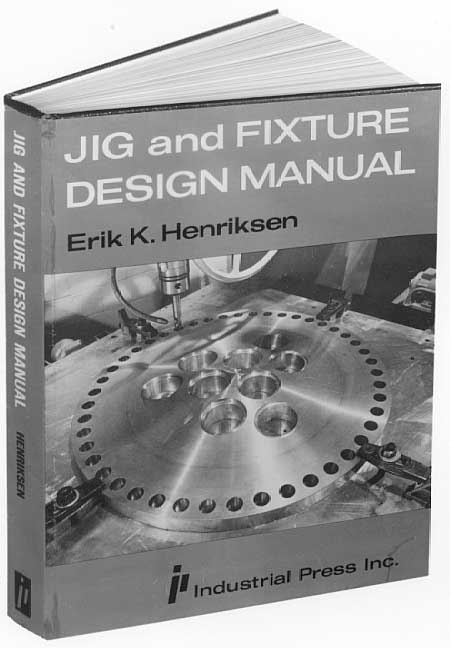 JIG AND FIXTURE DESIGN MANUAL
By Erik K. Henriksen
1973, 7 x 10, Hard, Illustrated, 312pp
ISBN: 0-8311-1098-8
$44.95
1-961-040

OVERVIEW
Written for the experienced engineer as well as the student, this comprehensive reference presents the fundamental aspects of jig and fixture design in a readable manner.

FEATURES
Presents the fundamental principles for combining the components into successful fixtures. Includes metric conversion tables and appendices on transfer of tolerances, measuring of tolerances, measuring of angles in radians, and the dimensioning of fixtures by stress analysis.

CONTENTS
Preliminary Analysis and Fixture Planning. The Fixture Design Procedure. Locating Principles. Preparation for Locating. Design of Locating Components. Loading and Unloading. Chip Problems. Centralizers. Clamping Elements. Equalizers. Supporting Elements. Cutter Guides. Drill Bushings. Design of Fixture Bodies. Drawings, Dimensions, Tolerances. Standard Commercial Fixture Components. Design Studies. Universal and Automatic Fixtures. Stress Analysis and Residual Stresses. Economics. Appendices. Index.